Un toy che mescola il ghigno di Ron English, le orecchie a ciambella di Tokidoki e gli arti sezionati di Jason Freeny, tutto in equilibrio su una lattina di Campbell Soup: si tratta dell'opera creata dal designer e fumettista italiano RX per la mostra FOREVER TOYS, organizzata dal collettivo Art Toy Gama a San Sebastian, in Spagna.
RX ha ideato un piccolo, geniale mostro di Frankenstein che contiene, oltre a quelle già dette, citazioni da KAWS, Coarse, Touma, Matt Gondek e i Dunny di Kidrobot. La lattina su cui il personaggio si trova in precario equilibrio è, naturalmente, un riferimento a Andy Warhol, come conferma il titolo: The fragile equilibrium between toys and pop art.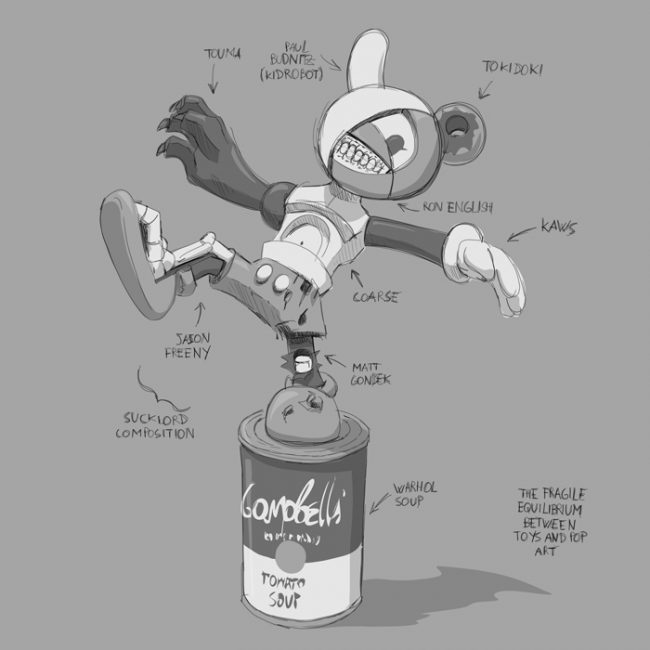 Quest'opera sarà in mostra all'Okendo Kultur Centre di San Sebastian dal 6 settembre al 20 ottobre.
Puoi trovare molti dei toys citati da RX sul nostro online shop.